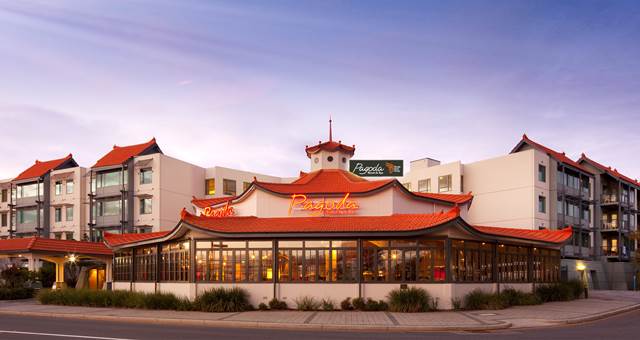 Following Narada Hotels' acquisition of the four star Esplanade River Suites in May 2013, the property will change its name to the Pagoda Resort and Spa on 22 March, 2014.
Narada Hotels group co-chairman Wu Qiyuan said, "This truly is a very exciting period of time for the Pagoda Resort and Spa as it makes its transition into the best four star boutique Hotel in South Perth. The Pagoda name is iconic to the people of Perth and Western Australia and it's with tremendous pride that the Hotel will once again be known by its original name."
The hotel's 101 guest rooms and apartments, public and dining areas will be refurbished in the next 18 months and staff uniforms have been updated to reflect Narada's  orange and black corporate colours.